I was approached by Pete M0PSX to do a HAB launch for a promotional video by the RSGB.
The launch took place from the EssexHAM field event at Shoebury East Beach on Sunday the 31st of May.
There were a few other radio amateurs present operating on HF and 2m, as well as a couple of guys flying drones.
Footage was captured by a group called TX Factor, who are doing a piece for the RSGB promoting youth and interesting new activities in amateur radio.
We launched a Cheapo Micro tracker under a 100g Pawan balloon, then tracked the flight from the event using a couple of RTL-SDR's with a yagi and a 2m/70cms magmount.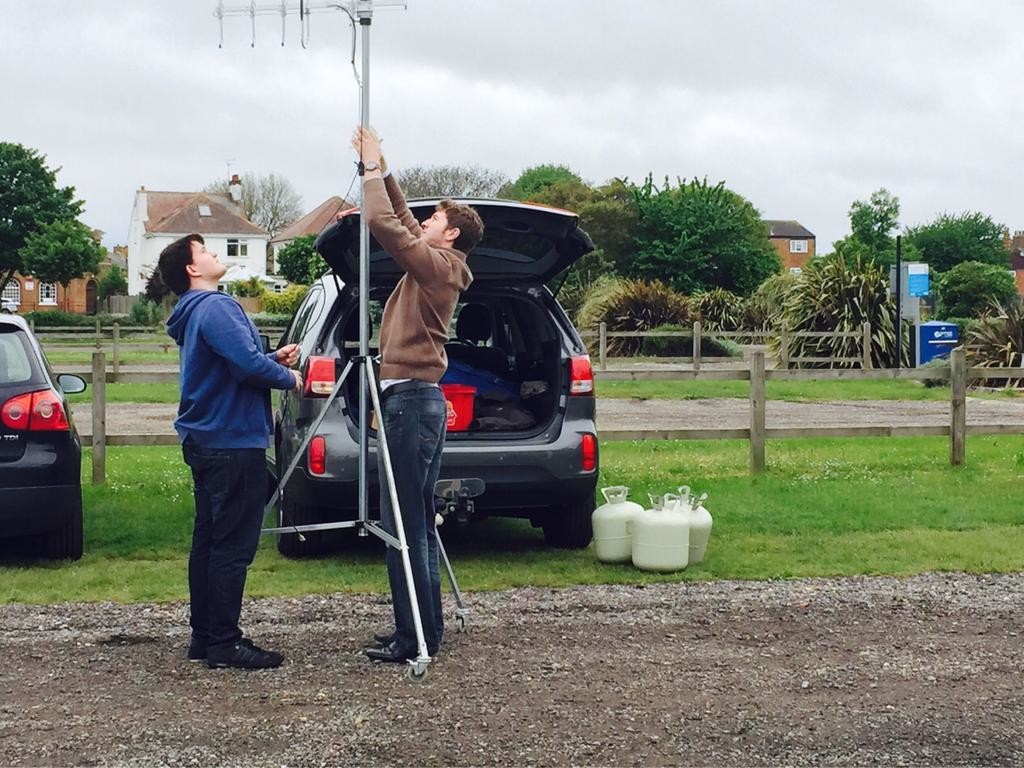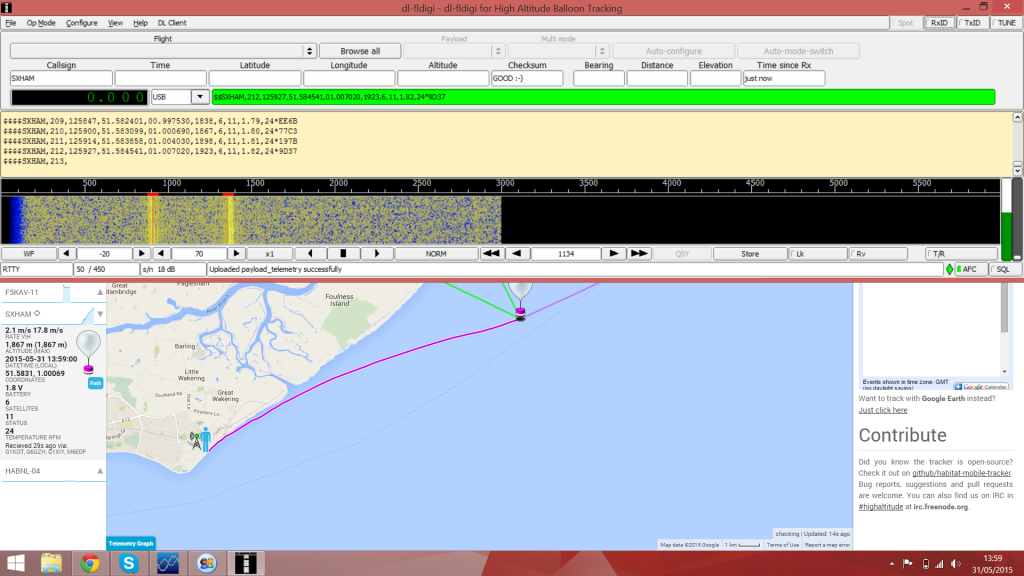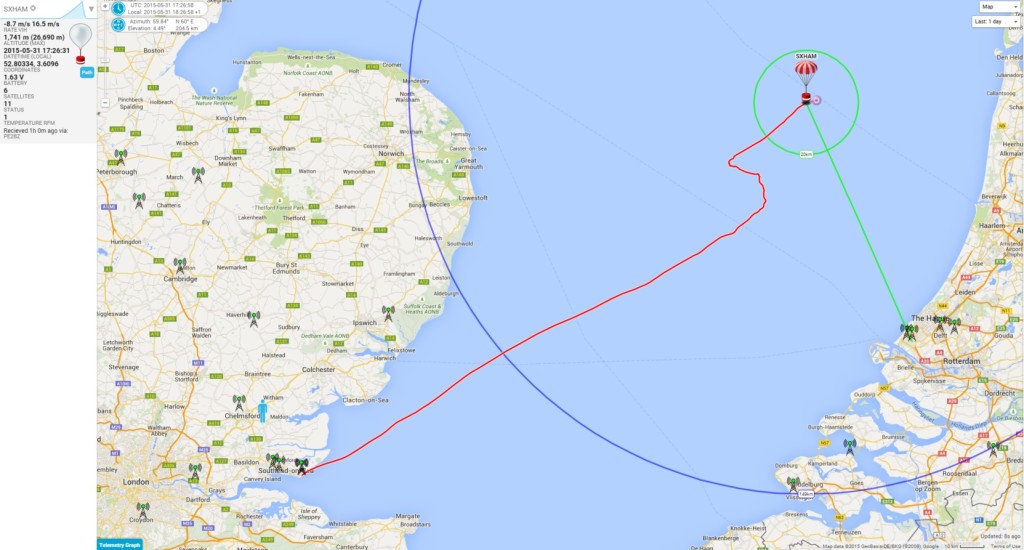 Video and photos credit Pete M0PSX
Footage from TX Factor to follow.