For the Hackaday square inch PCB contest, I decided to have a go at miniaturising the slayer exciter circuit often used on chip musical tesla coil kits often found on ebay and aliexpress.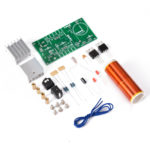 It turned out to be fairly straightforward!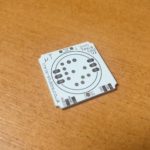 The details of the project can be found at the hackaday.io page.
A #OneSquareInch musical tesla coil playing ghostbusters for the @hackadayio square inch PCB contest! pic.twitter.com/W7CcJEdNDg

— Chris Stubbs (@M6EDF) September 16, 2018